4 Things to Know Before Applying for Social Security Disability Benefits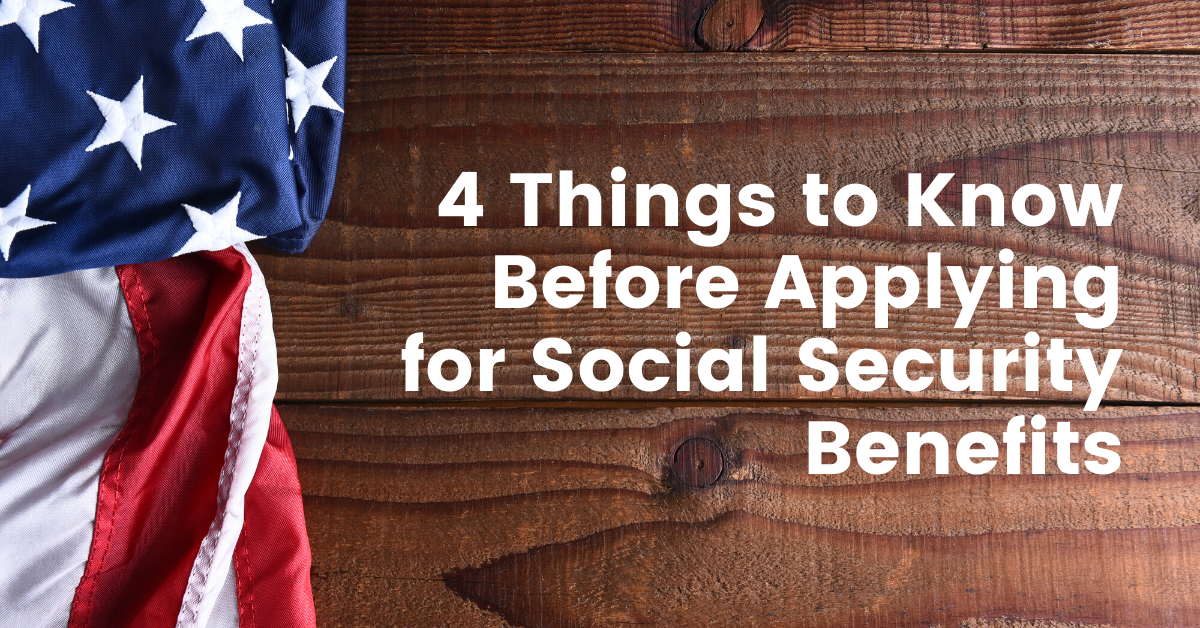 Are you applying for social security disability, but you have so many questions? What do I need for the interview? How do I qualify? What can I expect when applying? Before you begin the application process, here are four things you should know:
1. Eligibility: If you are unable to work, you will have to provide medical records and evidence to prove this claim. This checklist showcases the items you'll need to have in place so you can start the process.

2. Submitting Your Application: When applying for social security disability benefits, the application is more complicated than social security for retirement. You will fill out a form with personal information, medical information, work history, and your most recent W-2 form or tax return. After applying, there will be a few more forms, some that may require your healthcare professional to fill out. The Social Security Administration ultimately decides if you are "disabled" and eligible to receive assistance.

3. Family Members Can Benefit: There are instances where family members of disabled citizens can receive benefits too. This could include children who are under 18, disabled children over 18, spouses if they are at least 62 years old, and spouses at any age if they care for a child or children who are under 16 or disabled. However, there is a maximum amount of money each worker can receive. It's essential to keep in mind that including family in your benefits can make a difference in the amount you receive.

4. Income: Many factors contribute to a person's salary, such as pensions, wages, and other Social Security benefits. Some income is not considered when reviewing eligibility, such as SNAP benefits, your first $20 of most monthly income, and most forms of home energy assistance. Belongings such as your car, home, and land are not counted when resources are evaluated.

Applying for Social Security Income and Disability Benefits is not always easy. You should be aware that initial applications are often denied, which is why bringing experienced legal counsel, like Joe McCarron, can help you get the best benefits possible.

If you're unsure if you qualify or you don't know where to start, contact McCarron Law Firm today! Joe McCarron is a Social Security Disability Attorney in McLean County and has been providing social security disability support for over 20 years! He can help you understand eligibility requirements or figure out your next steps if you were denied. Schedule a free consultation online to talk with us about your Social Security Disability benefits or give us a call at (309) 820-1010.