The 5 Most Dangerous Times to Drive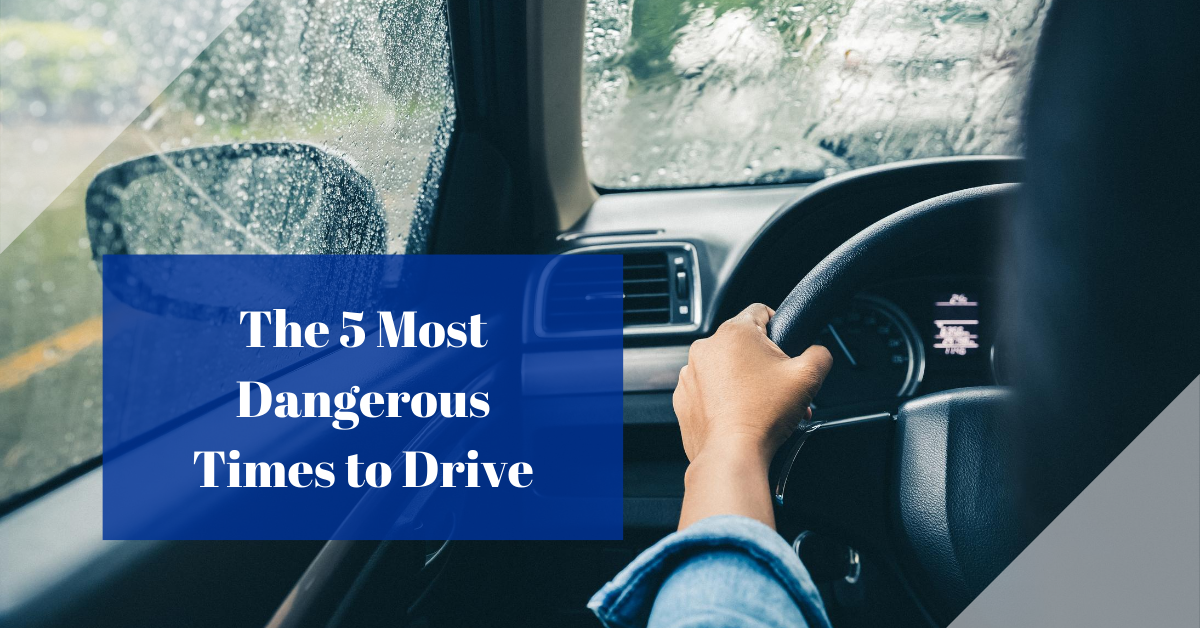 All motorists should practice safe driving when behind the wheel and be aware of the dangers that may come from being on the road. Every year, the National Safety Council estimates how many fatalities occur from motor accidents. In 2019 there were an estimated 38,800 annual motor vehicle fatalities. According to the American Automobile Association, holiday seasons have proven to be some of the more dangerous days to drive.
Thanksgiving Season - With more than 55 million people hitting the road for Thanksgiving this past year, it became the second busiest Thanksgiving for road travel since 2000. Check out these helpful tips to avoid some of the worst holiday traffic.
The Weekend - It is no surprise that driving can get a little crazier on weekends. Studies have shown that typically there are more vehicles on the roads from Friday evening through Sunday morning.
Memorial Day Weekend - Memorial Day weekend can also be a bad day for drivers. Statistics show that this is often the weekend that people start to venture outdoors due to the nicer weather. Memorial Day weekend is also the time when teens kickstart their summers. The fact that more teens ages 16 to 19 years are on the road may contribute to higher crash statistics during this time, according to the Centers for Disease and Control.

Snow Days - Snow and ice reduce traction and visibility when driving and can lead to an increased risk for crashes. According to the Federal Highway Administration, more than 116,800 people are injured in auto accidents when snowfall and ice are present.

New Year's Day - This day has more alcohol-related crashes than any other holiday. All states have laws against driving while impaired. Driving under the influence contributes to 28% of all traffic-related deaths. If you are hosting a social event where alcohol will be served, remind your guests to plan ahead and designate their sober driver.
If you or a loved one has previously suffered from a car, motorcycle, or semi-truck accident, having an attorney by your side can ensure that you get the compensation you deserve. McCarron Law Firm is conveniently located in Downtown Bloomington. Visit us online or call 309-820-1010 to schedule your free consultation.