3 Things You Didn't Know About Winter Weather and Car Accidents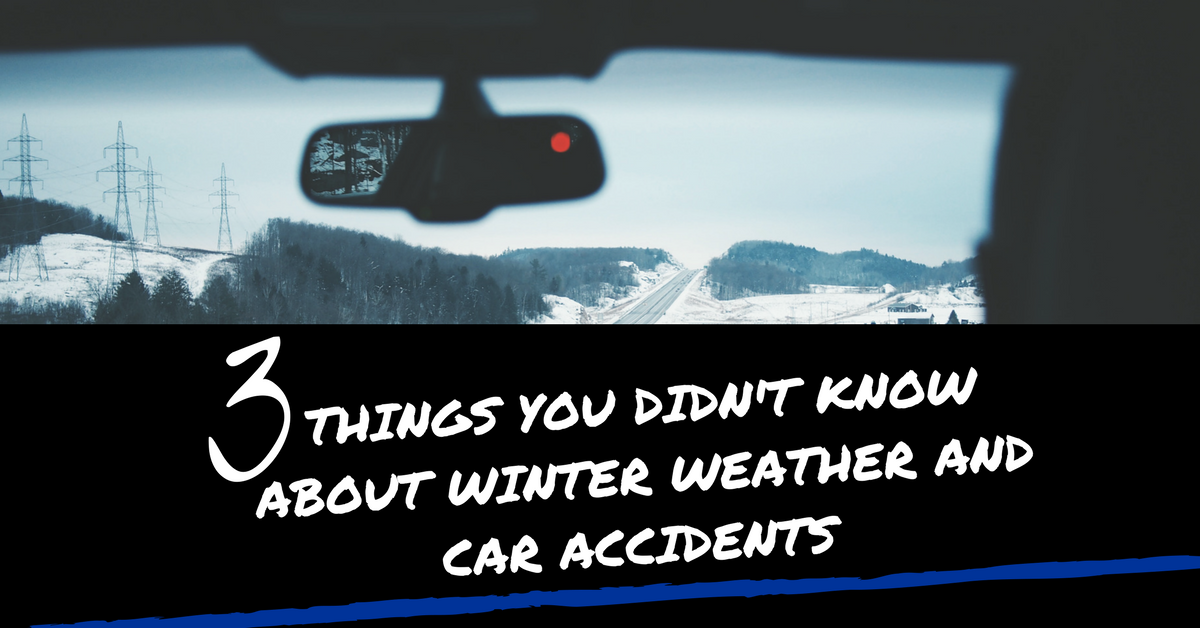 It's always important to be a cautious driver, but it's especially important to use caution during winter weather. Twenty-four percent of weather-related car accidents occur on icy roadways each year. Record-breaking low temperatures in Bloomington-Normal paired with snowfall and ice are a recipe for black ice accidents and other ice-related crashes. Winter seemed to be delayed in early December, but ramped up after the holidays. Now, road crews are preparing for dangerous road conditions and so should you! Here are four things you should know as winter weather hits the Twin Cities:
1. Although they do an excellent job of clearing our streets and highways, snow plows can also be a significant cause of accidents. Driving right behind a snowplow can be dangerous, especially when snow is light and fluffy. It makes it difficult to see as it is kicked up onto other drivers' windshields. It is recommended to stay at least 40 feet away when sharing the road with a plow.
2. Black ice, an almost invisible layer of ice caused by re-melted snow, is a hidden danger when driving on winter roads. It tends to form in the early morning and evening and has a smooth, glossy appearance. Watch the cars in front of you; if they swerve, it's possible that black ice is ahead. Utilizing extreme caution and adjusting your speed when necessary can help lower your risk of a black ice accident.
3. Contrary to popular belief, most serious crashes are not the result of careless drivers. Most accidents are caused by a lack of advanced warning signs before encountering an ice hazard. Caution signs should be posted before bridges and other areas that are prone to ice build-up. However, sometimes there are no signs, and it is up to the driver to watch out for ice patches. For more information on winter weather conditions and winter roads, visit http://www.gettingaroundillinois.com/.
It's common to wonder whether to file a personal injury claim after a car accident. If you or someone you know is involved in a weather-related accident, please don't hesitate to call McCarron Law Firm at 309-820-1010 or contact us online. We'll ensure that you understand your rights and receive the attention for your situation. If you've been seriously injured in a car accident in McLean County or within central Illinois, call personal injury attorney Joe McCarron.