Bloomington, Illinois Injury Attorney Fights For Justice Close to Home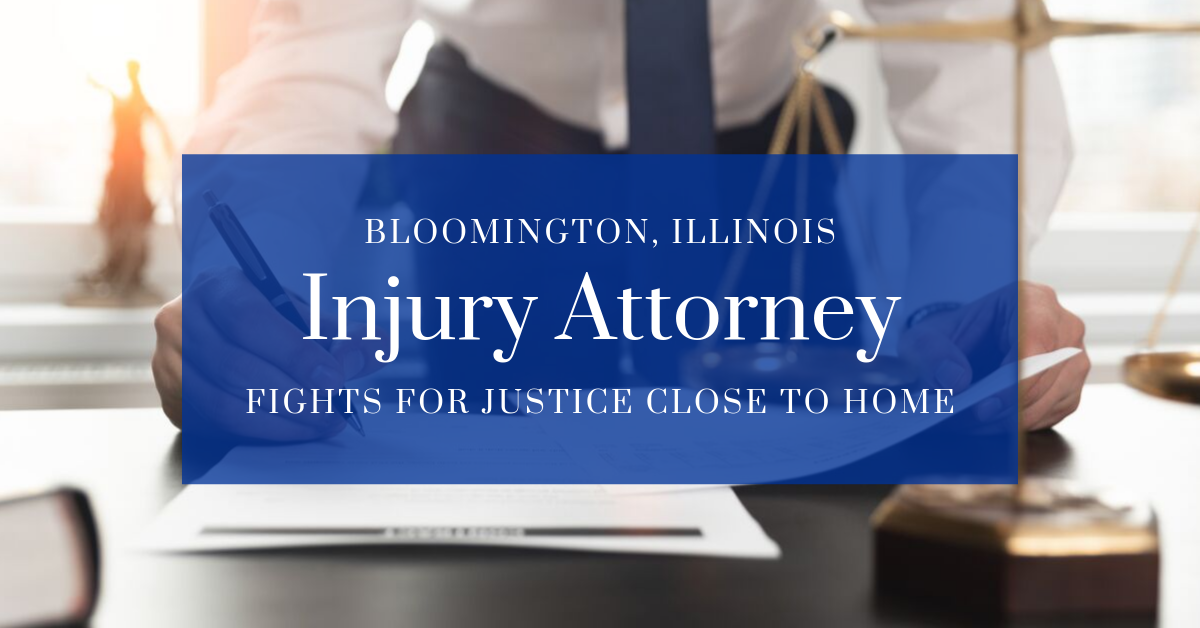 Local personal injury attorney, Joe McCarron, loves serving the people of McLean County! He appreciates the active community and the people that work hard to make Bloomington-Normal a great place to live. He is proud to call Bloomington his home and makes sure to give back to the community as much as possible.
One of the greatest things about Bloomington is that there's always something to do for people of all ages. It's truly the perfect place to work, shop, dine, or play! The Downtown Bloomington Association and the Town of Normal each do a wonderful job of making sure there's always something fun happening around town. Spring and summer bring a variety of outdoor concerts and art festivals, Route 66 car shows, and downtown farmer's markets. You can also enjoy events during the fall and winter months such as Illinois State University and Illinois Wesleyan football and basketball games, the Baby Fold's Festival of Trees, and Wild Lights at Miller Park Zoo! And of course, you can't forget about all the amazing neighborhood shops and popular local restaurants that make this town special.

Upcoming Fall Events in Bloomington-Normal
Get out and enjoy all Blo-No has to offer! Check out what's happening around town this October.

Find more events by visiting http://www.visitbn.org/.

Downtown Bloomington First Friday
Friday, October 4th
115 E. Washington St. Bloomington, IL 61701
5 p.m. – 8 p.m.
36th Annual Land of Lincoln Thunderbirds – All Day Event
Sunday, October 6th
Hampton Inn & Suites
320 S. Towanda Ave. Normal, IL 61761
Halloween Hoopla
Friday, October 25th
Children's Discovery Museum
101 E. Beaufort St. Normal, IL 61761
6 p.m. – 8 p.m.
Downtown Bloomington Farmer's Market – Howl at the Market
Saturday, October 26th
Downtown Bloomington Museum Square
7:30 a.m. – 12 p.m.
Spooktacular
Saturday, October 26th
5 p.m. – 8 p.m.
Sunday, October 27th
12 p.m. – 3 p.m.
Miller Park Zoo
1020 S. Morris Ave. Bloomington, IL 61701
Joe McCarron is your Bloomington, Illinois lawyer with over two decades of experience representing clients in the Bloomington-Normal area. If you've recently suffered from a personal injury and are looking for help that's close-to-home, Joe is right here for you! McCarron Law Firm is conveniently located in Downtown Bloomington at 624 N. Main St. Visit us online or call 309-820-1010 to schedule your free consultation.