The Top 4 Back Injuries Caused By Car Accidents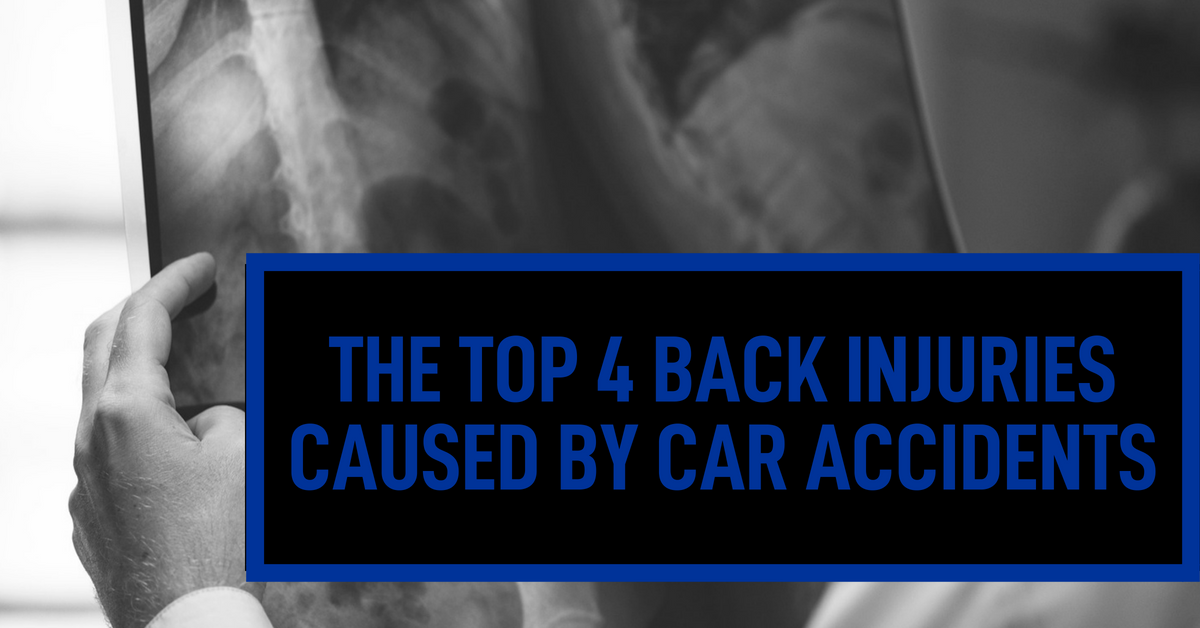 Car accidents occur every day, many of which result in serious injuries. Back injuries rank among the top injuries sustained in these types of accidents, and can significantly impact a person's everyday life. Here are a few of the most common:
1. Herniated Discs
Discs are rubbery cushions that sit between the vertebrae. The force of a collision can easily cause these discs to shift, which can irritate nerves and result in pain, numbness, and weakness in the limbs.
2. Spondylolisthesis
This condition occurs when the spine slips out of its proper place and onto the bone beneath it. This can cause a variety of symptoms including numbness, pain, weakness, and difficulty walking, depending on the location of the displaced vertebrae.
3. Spinal Fracture
Spinal fractures often occur when the seat belt fails to secure the body properly. Often, these injuries are sustained when the lower body is secured, but the upper body is jostled around. There are many different types of spinal fractures, but burst fractures are the most common in car accidents. In a burst fracture, the vertebrae are crushed and fractured in multiple places due to severe trauma.
4. Spinal Cord Injury
This injury occurs when the vertebrae are broken or dislocated, causing pieces of the vertebrae to cut into cord tissue or compress the nerves that carry signals to the brain. Depending on the severity, this injury can result in life-long paralysis and neurological impairments such as respiratory, urinary, and gastrointestinal issues.
Keep in mind that most back pain does not always appear right away. Endorphins released after a collision can temporarily mask the pain, so it's important to look out for any discomfort following your accident. Be sure to visit your doctor if you experience even the slightest amount of pain.
Have you sustained a back injury or another severe injury in a car accident? You may be entitled to compensation. Joe McCarron is here to fight for you, and he's available 24/7. Don't wait, don't worry. Call today at 309-820-1010 or visit online to schedule an appointment.