The Top 6 Causes of Car Accidents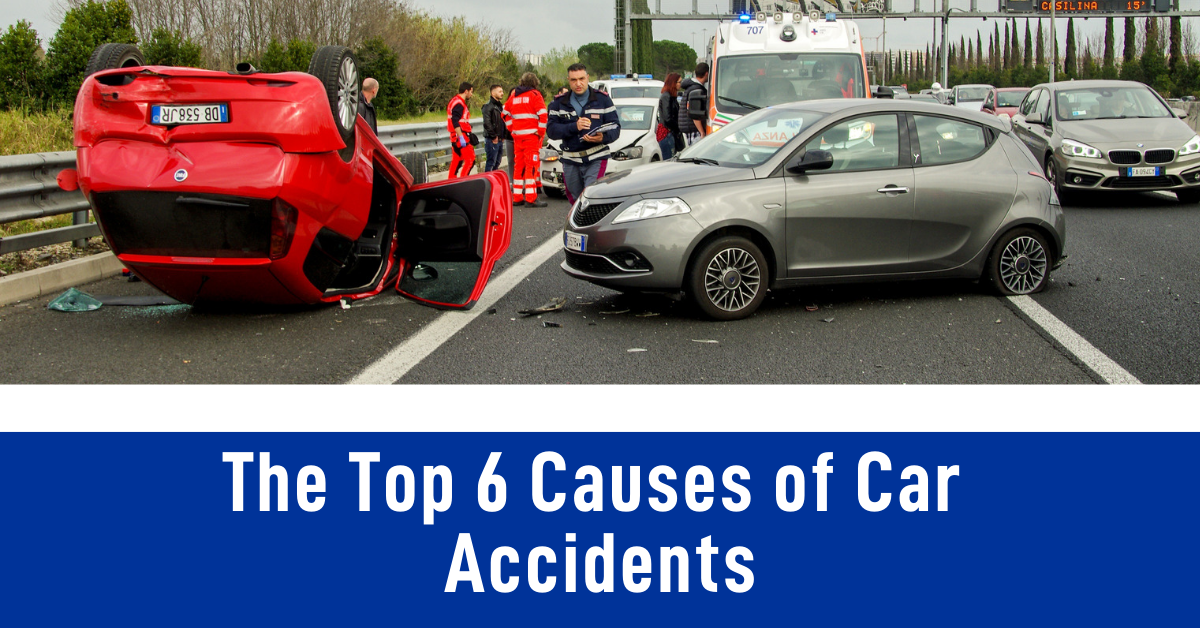 Car accidents kill and severely injure millions of people each year, making our roads and highways some of the most dangerous places. Recognizing the various causes of these accidents is one simple step we can take toward preventing future tragedies. Here are a few of the most common causes:
1. Speeding
Ignoring the speed limit is one of the easiest ways to cause an accident. Traveling at higher speeds increases your vehicle's braking distance, the time it takes for your car to stop completely after you've hit the brakes. Speeding also increases the impact of the crash, which can result in more severe injuries or even death.
2. Drunk Driving

Alcohol reduces your concentration and coordination, slows your response time, and impairs your judgement, all of which are things necessary to safely operate a vehicle. Never get behind the wheel if your BAC is 0.08% or higher.
3. Distractions
Collisions caused by distracted driving are on the rise. One of today's biggest driving distractions is cellphones, which accounted for an estimated 1.5 million car accidents in 2017.
4. Adverse Weather Conditions
Rain, snow, and ice can cause slick roads and make it difficult to see. Although wintry weather is often most hazardous, even things such as sun glare and high winds can impact driving.
5. Drowsy Driving
Sleep is a necessity, especially before getting behind the wheel. Drowsy driving can be equivalent to driving drunk, as it also impacts your ability to concentrate, your reaction time, and your decision-making skills.
6. Unsafe Lane Changes
An accident can occur when a driver changes lanes without checking their blind spot or using their turn signal. Merging onto the highway without paying attention to oncoming cars or jerking into the other lane are often to blame for these types of crashes.
If you or someone you know has been injured in a car accident due to someone else's negligence, you deserve the proper compensation. Call McCarron Law Firm today at 309-820-1010 or visit us online to schedule an appointment for a free consultation.