Injury Compensation Results for Bloomington-Normal Residents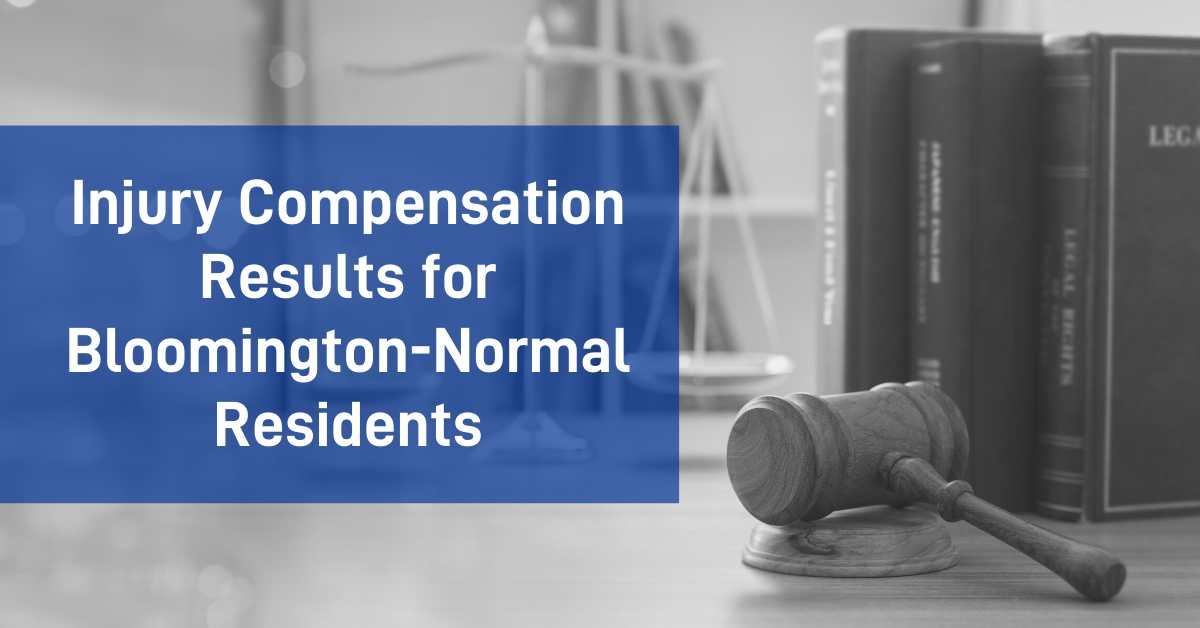 Joe McCarron is a local injury compensation attorney who loves serving the people of McLean County and has been doing it so since 2001! Joe appreciates living in a safe and vibrant community where he and his wife enjoy raising their children. Joe is honored to call Bloomington-Normal his home and makes sure to give back to his community by being an involved attorney who knows how to seek injury compensation results for his local Bloomington-Normal residents!
Why Does Having a Local Attorney Matter?
When choosing an attorney, you may be bombarded with options from all over the state. Why would you travel or trust someone who doesn't know our community? When you choose a local attorney, like Joe McCarron, you can trust he knows the residents, businesses, judges, and how the McLean County court system works. With almost two decades of experience in Bloomington-Normal, Joe has experience with extensive injury compensation cases right in our local courthouse. Joe's office is in Downtown Bloomington, located right next to the McLean County Courthouse, giving him the ability to be there quickly, ensuring he never misses anything important to your case.
Expert Areas
Joe McCarron has expertise in many different injury compensation areas. If you experience personal injury, this could range from car accidents, truck accidents, motorcycle accidents, spine, neck and back injuries, and workers' compensation. Joe has seen it all and knows how to get you the best compensation results for your injury.
Joe McCarron is your Bloomington-Normal, Illinois lawyer who is proud to represent clients in the Bloomington-Normal area. If you've recently suffered from a personal injury and are looking for a local attorney, you don't have to look far! Joe is here for you. McCarron Law Firm is conveniently located in Downtown Bloomington at 624 N. Main St. Visit us online or call 309-820-1010 to schedule your free consultation.