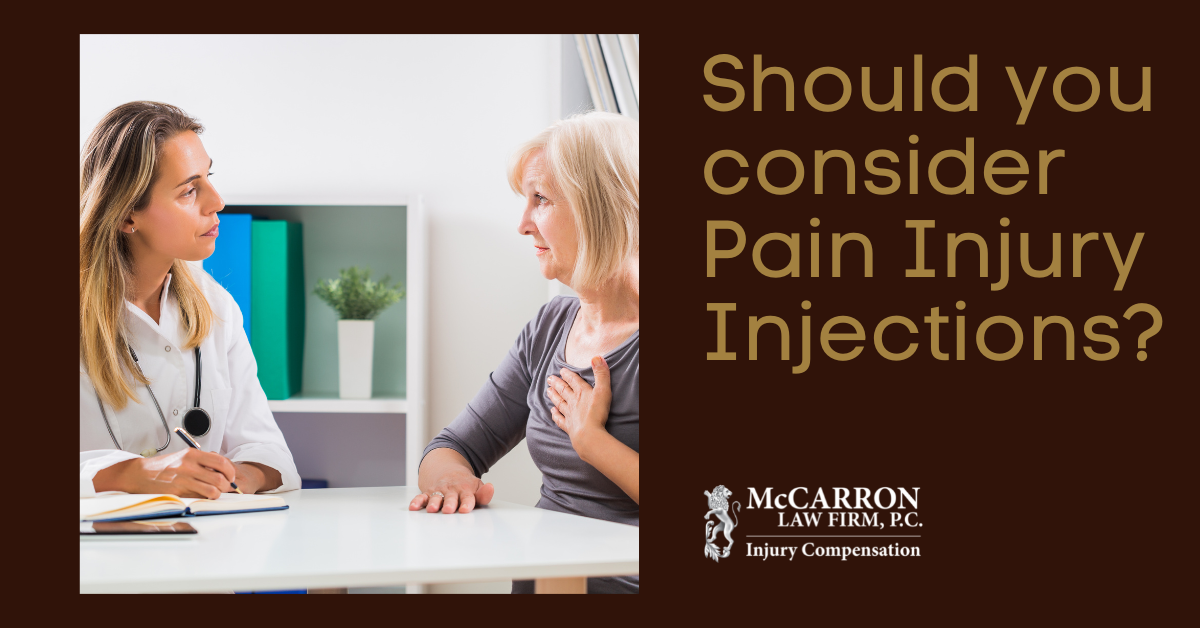 Pain Injury Injections
Chronic pain is a common and often debilitating condition that can significantly impact a person's quality of life. Many people can turn to pain injury injections to alleviate pain and improve function. In this blog, we will discuss what pain injury injections are, the types of injections used, the benefits and risks of these injections, and when it might be time to talk to your doctor about these injections.
What are Pain Injury Injections?
Pain injury injections are injections of medication into specific areas of the body to relieve pain. These injections can be given into the muscles, joints, or around the nerves. The drug used in pain injury injections can include corticosteroids, which reduce inflammation and swelling, and anesthetics, which numb the area and block pain signals. Pain injury injections can relieve pain around the entire body, can be used for back injuries, spinal injuries, and neck injuries, and can be a way to manage chronic pain.