5 Most Common Causes of Spinal Injuries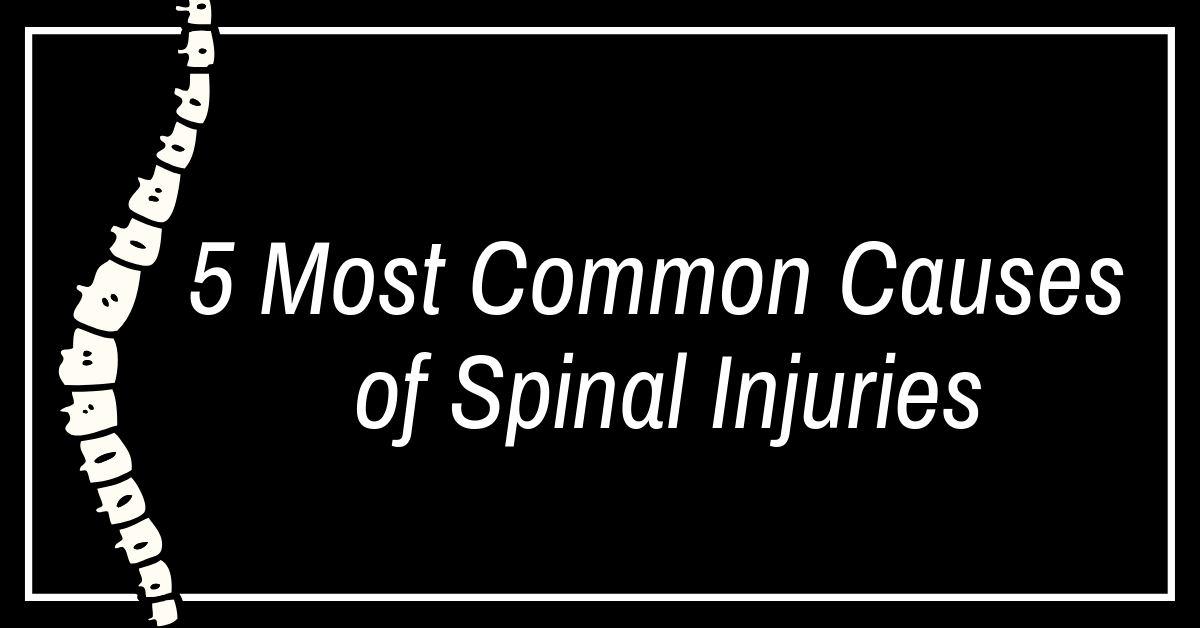 Spinal injuries consist of damage to any part of the spinal cord or surrounding nerves, which can cause symptoms such as complete or altered loss of movement and sensation to heat, cold and touch. Spinal injuries can be separated into traumatic and nontraumatic depending on the severity. Most often these injuries result from a traumatic blow to the spine, like a car accident, which can crush or dislocate the vertebrae. However, there are several other common causes to note, including:
1. Car Accidents
As previously mentioned, car accidents top the list of most common causes of spinal cord injuries, accounting for almost half of all reported cases. This is mostly due to high-impact crashes, which can quickly and severely damage the vertebrae, ligaments, and disks of the spine.
2. Falls
Falls are among the most common workplace accidents, especially for those who work in the construction or manufacturing industries. Spinal injuries can often be a result of falling from an elevated area onto a hard surface.
3. Violence
According to Mayo Clinic, gunshots, knife wounds, and other types of assault account for approximately 15% of all spinal injuries.
4. Sports and Recreation
Contact sports such as organized and recreational football can often result in spinal damage, making up approximately 10% of all spinal cord injuries. More than half of all catastrophic sports injuries affect the cervical spine.
5. Diseases
There are a variety of diseases that can also cause severe damage to the spine. Some of these include arthritis, cancer, disk generation, osteoporosis, and multiple sclerosis.
Have you recently sustained a spinal injury in a car or work accident? Accidents that result in neck and back injuries can change your life forever. Personal injury attorney, Joe McCarron is available to you 24/7 and will work with you and for you to obtain the proper compensation. Call our office at 309-820-1010 or schedule an appointment online.