The Top 5 Most Dangerous Jobs in America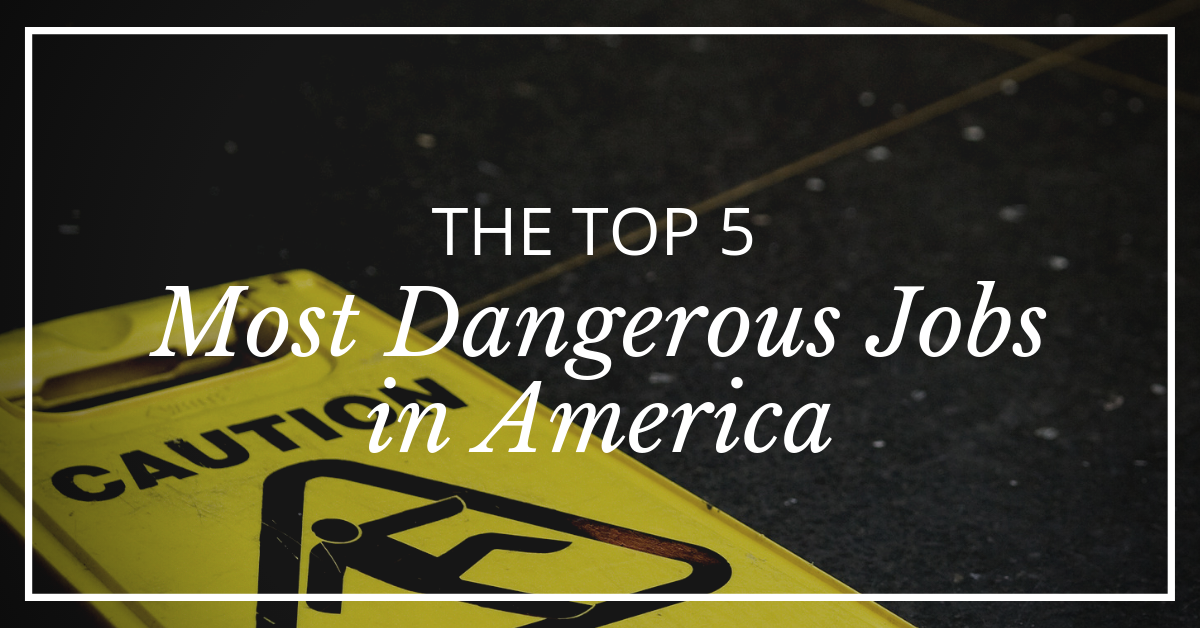 According to the National Safety Council, there are a few common denominators among American jobs with the highest death rates. These include: working at dangerous heights, the use of hazardous machinery, and driving for extended periods. All of the following jobs were ranked according to the number of recorded fatal injuries. See if your job makes the list:
1. Fishers
Fishing jobs top the list of the most dangerous jobs with drowning being the number one cause. Commercial fishing requires physically demanding work and exposure to severe weather out on the water. Access to medical care may be unavailable, as most of their work is done far from civilization.

2. Logging Workers
In the logging industry, workers are required to participate in intense physical work within remote areas. Common accidents include being struck by a log or branch or harmed by sharp machineries such as harvesters or chainsaws.

3. Pilots and Flight Engineers
Pilots and flight engineers are constantly at risk of sustaining a severe injury or dying in a crash. Their work is also extremely mentally and physically challenging with the stress of schedules and layovers, which can lead to extreme exhaustion.

4. Roofers
Obviously, roofing work involves working at dangerous heights. There is always a risk of falling from scaffolds, ladders, and rooftops, which can result in serious injury or death. These workers can also be at risk for heat-related illness due to working in direct sunlight in extremely hot temperatures.

5. Refuse and Recyclable Material Collectors
The majority of these workers spend a great deal of time in vehicles. As a result, most fatal injuries are caused by auto accidents. However, they are also exposed to various pollutants that can cause serious sickness.

When you suffer from a workplace injury or you have an accident at work, it's critical that you have an experienced workers' compensation attorney on your side. Joe McCarron can be the advocate you need. He will guide you throughout the entire process and provide you with top-notch representation to obtain the amount of compensation you rightfully deserve. Schedule your consultation today by visiting the McCarron Law Firm website or calling us at 309-820-1010.