What to Do After a Workplace Injury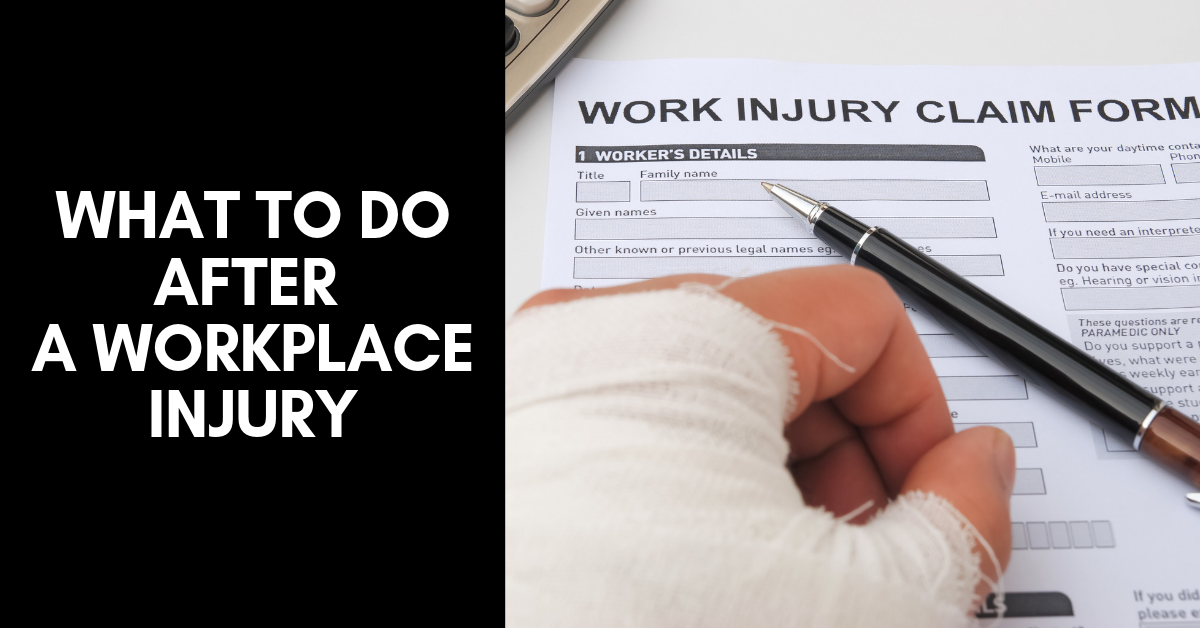 So, you've recently been injured at work and you're left thinking, "now what?" A work injury can be a difficult and overwhelming situation to process through. That's why we're here to explain the steps you need to take to receive the benefits you deserve. Look at the following things you should do immediately after suffering a workplace injury.

1. Inform Your Employer
It's critical that you clearly explain what happened to your employer as soon as possible. Failing to inform them within 45 days can put you at risk for losing benefits. Notification can be through oral or written communication. However, it is advised that injured workers opt for written communication, as the document can be used as evidence later.

Include as much information as you can, such as:
Date, time, and place of the accident
Explanation of the injury and symptoms you are experiencing
2. Seek Medical Treatment
You should immediately visit a doctor after sustaining a workplace injury not only for your health but to maximize your benefits. Medical treatment is a critical step in workers' compensation claims, even if the injury seems only to be minor. The faster you see a doctor, the faster you can recover. This also gives your employer and/or their insurance company a limited opportunity to argue that your injury was not work-related.

3. File Your Claim
After you notify your employer, they should immediately give you a claim form to fill out. It's important to note that benefits cannot be provided until this form is completed. If your employer is unable to provide you with these documents, contact your nearest Illinois Worker's Compensation Office for assistance. Make sure to only complete the "Employee" section, sign and date the form, and keep a copy for your records.

4. Seek Out an Attorney
Unfortunately, most worker's compensation claims are denied due to many factors. You have the right to appeal, but this process can be extremely confusing. That's why it's important to find an experienced attorney to assist you with the appeal process – and fast!

If you've recently suffered a workplace injury, dedicated attorney Joe McCarron can help. He will walk you through the process and stand up for your rights to get you the best possible compensation. Don't worry. Don't wait. Just call. 309-820-1010